Backyard Mamma is pleased to welcome Imagine Backyard Living from Scottsdale, Arizona as a guest blogger. They have some great tips about the benefits of using a hot tub in cooler weather. In addition to hot tubs, they build amazing backyard spaces. Check out their website at www.ImagineBackyard.com.
Even though the weather has not changed dramatically in Arizona, the prospect of cooler temperatures is well within reach. For most of us that means chilly mornings and colder nights. Hot tub owners though have the unique opportunity to improve their quality of life and access a healthier lifestyle during the time of year when it is needed most! With viruses and germs circulating more vigorously during the fall and winter, it is more important than ever to help maintain one's overall health and wellness and a hot tub is an excellent backyard amenity that can do just that.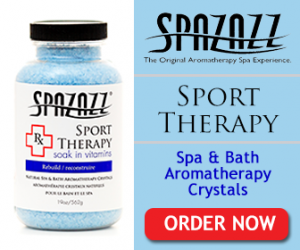 One of the more difficult things to motivate oneself to do during the fall and the winter is to get outside and enjoy the natural beauty that the desert has to offer. It becomes easier to make excuses to stay inside and away from the chilly air. With the daylight hours being more short and the sun rays scarce, it is more important than ever for one's mental and physical health to get outside. Hot tubs provide just the way to do that. When designed with  a rewarding view, a hot tub becomes a mechanism for transforming the relationship between a winter season that is cold, difficult, and negative, to one that is welcoming, inviting, and relaxing (maybe even your favorite season!).
While stress and the negative health consequences that result from modern life exist all year round, the onset of cooler weather tends to compound anxiety and skyrocket stress levels in ways that don't happen as much in the spring and summer. Perhaps it the growing task list to perform before the holidays or the impending dawning of a new year, but even the simplest tasks like popping into the grocery store or getting out of bed are harder to do when the sun isn't out. This is partly due to the fact that the body's circulatory system works more slowly when it is cold, distributing less filtered and restorative blood to important organs, including the brain, which can exacerbate feelings of stress and tension. The warm, circulating water that a hot tub provides can effectively open up the body's circulation function, warming the core temperature of the body, and allowing for a greater sense of ease and relaxation brought on by the dilation of blood vessels yielding increased blood flow.
An indoor hot tub is the perfect way to easily incorporate the health giving benefits of a hot soak into the daily routine of cool weather months. Without the excuse of having to head out into the cold outdoors to get to a hot tub, it becomes easier than ever to sit back, soak, and rejuvenate.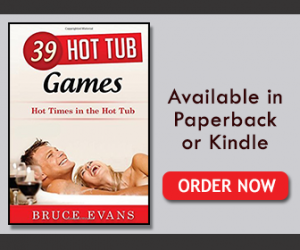 One of the more common physical and mental ailments people suffer from in this modern day is insomnia and its relative lack of sleep. While insomnia can be caused by a number of factors, there is a well-known connection between an inability to sleep and high stress levels. Insomnia is marked by a terrible cycle: the less one sleeps, the more stress compounds, and the less one sleeps. It is readily accepted though that a hot soak can aid in nurturing healthy sleep habits. The purely relaxing nature of a hot tub can help relieve overall stress and develop a better state of mind that is more conducive to relaxing. It is also scientifically accepted that a 15-20 minute soak each day can relieve physical soreness or discomfort which is often cited as a contributing factor to an inability to get restful sleep.
Colder weather can also have a stiffening effect on the muscles in the body, making you more vulnerable to strain or injury. Hot tubs, and especially those with well-placed jets, have the ability to provide a hands-free massage to loosen tension and allow the body to naturally relax and maintain a healthier posture. This is a great way to not only prevent injury, but it can also serve as part of an overall injury treatment plan to relieve and loosen stubborn muscles and sore joints.
[adrotate banner="9″]
Hot tubs provide more than just physical benefits though. Nobody in their right mind can refuse an invitation for a hot soak on a cold evening. Hot tub ownership provides an excellent opportunity for socialization, especially during the crucial colder months of the year when it's easier to become more reclusive. Interactions with friends, family, and loved ones have a profound benefit to one's mental health, which serves as the foundation for physical health.
With an exceptional, experienced team as its core, ImagineBackyard Living partners with some of the most respected pool and outdoor living companies in the industry.  With top brands like Jacuzzi®, Sundance® Spas, and Hydropool Hot Tubs, as well as landscape design and installation services, a vast offering of patio furniture and accessories, and weekly pool maintenance services, Imagine Backyard Living offers clients a stunning and immersive retail experience. Imagine Backyard Living is located in Scottsdale, Arizona.