For rooms that are so popular, sunrooms can be a little confusing! Florida rooms, screen porches, conservatories, solariums are all often referred to as sunrooms, but the basics of a sunroom are just a well-lit airy room with lots of windows.
They are the result of many historic traditions – the 16th-century Italian development of greenhouses, the 18th-century custom of English conservatories, the 19th-century tradition of sleeping porches, the 20th-century enjoyment of an increasingly luxurious backyard – but the end result is a beautiful room where you can relax with as much or as little of the outdoors as you like!
Controlling how much of the outdoors you let in is a key part of how sunrooms differ. If you want a space you use primarily during the summer, a screened enclosure might be a perfect fit, if you'd like a room where you can indulge your green thumb even in the winter or a room you can use all year, then an insulated all-season space could be just what you're looking for, and a full- or partial-glass sunroom falls somewhere in between.
Sunrooms offer great health benefits, providing sun exposure during the winter months, offering a way to help combat seasonal affective disorder, and even helping to adjust and improve sleep patterns. They are also the perfect multipurpose room! Whether you're looking for a home office, a den, a playroom, a greenhouse, or a larger dining area for special occasions – whatever it is you need from extra space in your home, a sunroom can be the solution. And, unlike traditional construction which can be disruptive for extended periods of time, most sunroom styles and designs can be added easily, quickly, and with very little mess and inconvenience. Perhaps best of all, sunrooms can add value to your home, offering an estimated 90% or more return on the investment through increase in value.
Sunroom construction can mesh seamlessly with the style of your home. PVC is a popular, durable, and affordable choice that now comes in a variety of colors. It works best with newer or more modern homes, while for a traditional look, wood remains the most popular choice. Aluminum is another option that is comparable in many ways to PVC, only stronger. Windows are also framed in vinyl, wood, and aluminum. Then there are additional choices for the glass, which makes a significant difference in the seasonal use of your sunroom. Glass comes in single, double, or triple panes, along with various specialty glass, such as tempered glass or low-e glass (which blocks ultraviolet rays).
Do-it-yourself kits are available for ambitious homeowners and can cost as little as $2,000, while smaller projects, such as enclosing an existing porch might only cost a few thousand dollars. Custom structure pricing can be comparable to traditional additions. Learn more about the potential costs of a sunroom from Happy DIY Home's "What is the Average Sunroom Cost?"
An important part of budgeting for a sunroom project is also considering climate control. Depending on where you live and where your sunroom will be located (southern exposure, for instance, lets in the most light, which in the north can be great when it comes to extending the use of a sunroom, while the same exposure in the south might make it uncomfortably hot), you will need to allow for proper heating and cooling in order to maximize your use and enjoyment of your new space. Skylights, shades, and blinds are all important ways to increase or decrease the amount of light (and thus the amount of heat) in your sunroom, while ceiling fans improve air circulation. Again, depending on location and usage, heating can be a must. Sunrooms are a wonderful place for that fireplace you've always wanted, while heating elements can also be installed in the floor to keep the whole room comfortable year-round.
Regardless of how you plan to use the space or where you live, a sunroom can brighten your home and enhance your enjoyment of the beauty of nature, so start planning today and let the sun shine in!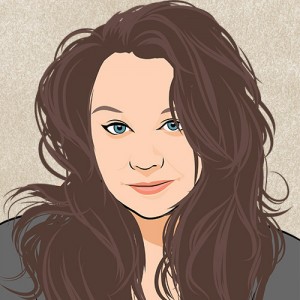 Luxury comes in every shape, size, style and color, so to learn how you can transform your own backyard from ordinary to extraordinary and to locate products and builders, contact Stacy Nelson from @BackyardMamma at (844) 368-4769 or emailbackyardmamma@gmail.com. Ms. Nelson has more than a decade of experience in the outdoor living and swimming pool industry and educates consumers and builders about backyard living design and products. View more at www.BackyardMamma.com.