If you love your backyard and hate saying goodbye to it when the sun goes down, a fire feature might be the answer. With the addition of fire, your backyard can not only remain an inviting place to hang out long after dark, but can be warm enough to enjoy the outdoors earlier and later in the year. With a fire to keep you warm and create an intimate place to hang out, your backyard can be a getaway long after the day – and the summer – have ended.
When it comes to choosing a fire feature, the options are endless! The traditional option is a backyard fire pit, a place to gather with drinks at the end of a long day and a place where kids can be toasting marshmallows in minutes. Fire tables are similar to fire pits and offer the same gathering point for friends to congregate, but simply in the form and with the advantages of a table with a fire in the center. Chimineas also offer budget-friendly fire features with the added advantage of being fairly easily portable, if you'd like to relocate to another part of the deck, but if an after-dark lounging area is what you're looking for, an outdoor fireplace can offer a cozy setting for conversations in the wee hours along with a powerful way to punctuate a darkened yard.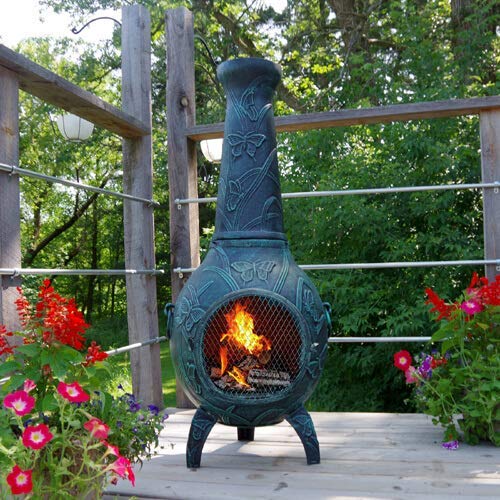 Fire features can also create an exotic feel, enhance existing focal points, and offer dramatic views when used as accessories and lighting. When the sun goes down, a backyard can transform as darkness offers a completely different design opportunity. Fire bowls are a powerful way to flank a pool or emphasize a low dividing wall. Fire bowls are also available with water, making it appear as though the blaze is burning on top of the water itself. (This same technique can be an especially eye-catching effect when used in combination with a vanishing edge pool, making it appear as though the edge of the pool is on fire.) Fire chandeliers are a great way to utilize fire as lighting and can work in a variety of settings from modern to rustic, while fire torches can be a versatile choice to light a path or provide accent lighting in smaller lounging nooks.
Custom features are always an option – fire features can run the length of the pool or can be coupled with water fountains. Custom fire features are limited only by the budget and the imagination, but there are plenty of DIY options for budget-conscious homeowners as well. Fire pits are a great weekend project for an ambitious DIYer and can be created from re-purposed barrels, landscaping pavers, or concrete blocks.
Fire features can cost anywhere from hundreds to thousands of dollars, depending on the materials and how much of the work you do yourself – and on the labor involved with piping and completing the hookup for any gas source. Fire features are fueled by wood, propane, gel fuel, or natural gas. Wood is an affordable option, but requires a source and dry, sizable storage areas. Natural gas is also fairly inexpensive, but can require the labor involved with installing lines. Propane is also readily available and convenient, but can have an odor some people find objectionable, while gel fuel is growing in popularity and allows for a fire feature to be portable, but can be difficult to find and does not put off as much heat as other fuel sources.
Last but not least, you'll want to consider accessories for your fire feature and should consider safety first! Safety covers and fire pit covers, for instance, protect not only your guests, but also your investment. Faux log sets for gas-burning features offer an authentic look, while ceramic rocks are durable and cost-effective. You may also want to consider splurging for remote operation, allowing you to control the fire from anywhere in your backyard.  Then grab your favorite beverage and head outside to enjoy relaxing by a roaring fire, knowing that you can escape to your luxury backyard even more often than before!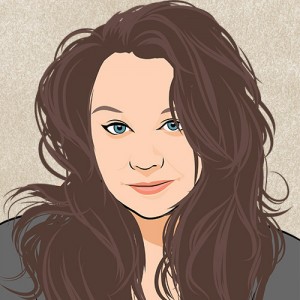 Luxury comes in every shape, size, style and color, so to learn how you can transform your own backyard from ordinary to extraordinary and to locate products and builders, contact Stacy Nelson from @BackyardMamma at (844) 368-4769 or email backyardmamma@gmail.com. Ms. Nelson has more than a decade of experience in the outdoor living and swimming pool industry and educates consumers and builders about backyard living design and products. View more at www.BackyardMamma.com.