Your outdoor living space is an extension of your home, and as such it should be outfitted with patio furniture that cohesively blends the indoors and outdoors together. With so many options on the market today, it may be overwhelming to find the right fit for your backyard. There are many materials to choose from, and while each has their own set of pros and cons, there will be one that will stand out and most fit your needs. Understanding the options available on the market is the best way to make an educated decision, and Backyard Mamma is here to help get you more acquainted with today's beautifully-crafted offerings.
METAL
Metal outdoor furniture is available in three main types: aluminum, steel and wrought iron. Aluminum is available in cast, wrought and tubular options, while steel and wrought iron are in their pure form. These are some of the more popular outdoor living pieces due to their ease of maintenance, functionality and durability. So which type of metal outdoor living furniture is right for you?
ALUMINUM
Aluminum furniture is lightweight and corrosion resistant, making it a popular choice for backyard furniture. There are basically two different types of aluminum patio furniture, hollow (extruded) and cast (solid). Hollow aluminum patio furniture is lighter weight than cast aluminum patio furniture. Cast furniture is manufactured using die cast moldings (multiple different independent pieces are created and then molded together to form the entire furniture piece) and hollow aluminum furniture is made with tubes that are simply welded together to create an entire furniture piece.
STEEL
While steel furniture is heavier than aluminum, it is lighter than wrought iron options. Because it is more of a flexible metal, many people find steel furniture to be more comfortable than wrought iron, as well. This is still a very durable choice for backyard furniture and can withstand repeated use. Be sure to purchase stainless or galvanized steel sets to avoid rusting.
WROUGHT IRON / CAST IRON
The basic difference between wrought iron and cast iron is that wrought iron is heated and then worked into shape, and cast iron is melted and poured into a mold. Wrought iron patio furniture is typically the heaviest metal. This is a good option if you're in an area prone to more windy weather. Wrought iron furniture also has a reputation for being more elaborate with curved patterns and slender lines. It is highly durable in any element and can often be more personalized with a trendy, all-weather fabric cushion for added comfort. Cast iron can be brittle, but is extremely hard and solid.
It's important to know there is a way to increase the reliability and durability of your metal furniture's lifespan. Powdercoated finishing is a process that sprays an electrostatically-charged coating onto furniture and then heat-curling them in an oven. The powdered coating sticks to the metal better than liquid paint, making it long lasting and scratch resistant.
WOVEN
Wicker and rattan are often considered interchangeable in the world of outdoor furniture, but those who know the materials know there is a difference. Simply put, rattan is a natural stem of a palm while wicker is the technique of weaving materials like willow, bamboo, straw and even rattan into intricate patterns.
Rattan is one of the most durable woods available due to its strong core, and it is usually steamed to take a variety of shapes. Wicker, on the other hand, is created when the natural materials are made wet so they can easily be woven together into beautiful furniture pieces.
WOOD
Wood is usually the go-to furniture material. It has a timeless look, it is high quality and it is completely natural. One of the most common, and highly recommended, types of outdoor wood furniture is teak. It produces a rich, even tone for uniform color, as well as a straight grain ensuring a strong, stable piece of furniture, one of the most reliable woods, in fact. Rosewood is also a good choice for backyard furniture, but it is a rare wood so it falls in a higher price range. Mahogany wood is also a popular choice, but it definitely shows its wear over time. Bottom line? There are many wood pieces to choose from, and the best things to consider if you do decide to incorporate wood furniture into your backyard is the climate and how much effort you want to put into caring for your pieces.
COMPOSITE/PLASTIC
Composite and plastic outdoor furniture is a great option for many reasons. These days, many pieces are made from recycled materials, so not only does it aesthetically resemble the popular wood pieces, it also clears landfills. Win, win. One of the most important benefits of composite or plastic furniture is its ability to withstand all of the elements – it won't split, rot or warp. It also doesn't grow mold or fungus and can simply be cleaned with a good wash of soap and water.
UPHOLSTERED
Upholstered furniture is probably your most stylish option for your backyard. These pieces scream authenticity and are available in a large variety of patterns and colors in all-weather fabrics. Since upholstered pieces more resemble indoor furniture, they do tend to cost a bit on the higher side.
COMBINATION/UNIQUE
Some patio furniture contains more than one type of material, while others break the mold on traditional designs and styles.
SEATING MATERIALS
The seating material for outdoor furniture typically comes in two types of materials – sling or cushion. Sling is often used on steel and aluminum frames while cushions can be incorporated into all types. There are a number of ways to integrate sling furniture that will make it more comfortable, as well as stylish, depending on the furniture manufacturer. Cushions are pretty universal in that you truly just need to find the pieces that fit your outdoor furniture and integrate the colors and patterns you want to accent your backyard. Most fabric manufacturers today create gorgeous fabrics that are weather resistant and won't fade in the sun.
FURNITURE FUNCTIONALITY
Deciding how you'll incorporate furniture into your backyard is also an equally important decision. Are you looking to populate the space around your fire pit with conversational pieces? You'll want to consider modular or sectional seating. If you're looking for dining pieces, pay close attention to bar stools and bistro tables. If sunbathing is your thing, start searching for the perfectly styled chaise lounge that you could enjoy on your beach entry or tanning ledge in the pool. Or if relaxing is your thing, consider nest seating or a daybed for a modern look, or you can never go wrong with a classic hammock or swing.
Take your time when choosing the right patio furniture for your outdoor living space. Consider how it will be used, where it will be positioned and the elements it's going to have to withstand. And then have fun. Let your outdoor space be an extension of you and really embrace creating a space you and your family can enjoy at any point in the day.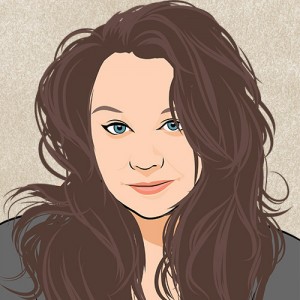 Luxury comes in every shape, size, style and color, so to learn how you can transform your own backyard from ordinary to extraordinary and to locate products and builders, contact Stacy Nelson from @BackyardMamma at (844) 368-4769 or email backyardmamma@gmail.com. Ms. Nelson has more than a decade of experience in the outdoor living and swimming pool industry and educates consumers and builders about backyard living design and products. View more at www.BackyardMamma.com.