Backyard Mamma is pleased to welcome Gabe Givan from Sonoma Backyard in  Cotati, California as a guest blogger. Gabe has some great tips to increase the appearance of your backyard space.
Having a bigger backyard would be nice, but co-opting your neighbor's yard isn't always an option. However, with a few simple changes to your outdoor space, you can make it look bigger. In fact, it not only will look bigger, it will also look more open and inviting, creating an ideal space to entertain guests and throw backyard parties–all without breaking the bank. (Featured image by: Great Lakes Landscape Design)
Try out these DIY, budget-friendly ways to transform your "cozy" backyard into a spacious one.
1. Compartmentalize
Dividing your backyard and garden space into separate areas might seem like too much for a little yard, but it can actually make it seem bigger. Create mini "destinations" – a reading nook, a fire pit for grilling, a zen garden, hot tub deck, etc. Your backyard will become a varied landscape instead of just a patch of grass.
3. Mix In Interesting Textures & Building Elements
One of the best ways to make your backyard look bigger is to create interest. You do this by mixing things up: vary the textures, colors, and building materials of your walls, footpaths, and patio space. The contrast between wood, concrete, gravel, etc. makes things interesting and gives it a more open look.
[adrotate banner="9″]
5. Keep It Curvy
Straight paths and lines can make your backyard feel boxed in. Open it up by keeping things curvy with winding paths and curved outlines separating grass from garden space.
Making your small yard look spacious is easier than you might think!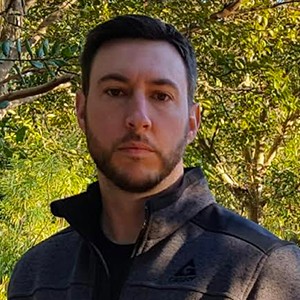 Gabe Givan is the store manager at Sonoma Backyard in Cotati, California. He has been in the pool, spa, and patio business for 10 years. He started out servicing spas and moved into the swimming pool construction side of the business before transitioning into the retail management position. Experienced in all of the aspects of the business gives Gabe the ability to provide their customers knowledgeable, educated advise when designing their backyards.
Sonoma Backyard is a Pool, Spa, and Patio furniture store that has been servicing Northern California for over 40 years. They offer everything to improve the backyard experience, including custom built in-ground swimming pools, hot tubs, outdoor furniture, umbrellas, and custom barbecues.
For more backyard design ideas, visit the Sonoma Backyard website.