As we turn the page on the old year, we look back on what we anticipated from 2015 and found that the year really delivered! Modern luxury backyards cropped up all over the place, filled with elegant yet simplistic water features, dramatic fire feature focal points, and cozy nesting furniture in crisp monochromatic tones, while negative edge pools continued to grow in popularity. Homeowners favoring a more naturalistic style drew inspiration from curvaceous pools and travertine patios also ruled in 2015! Luxury backyards were heating up with outdoor kitchens incorporating a wide variety of high performance appliances, while outdoor televisions and audio systems made entertaining during the big game an event.

2016 Backyard Of The Year
And our 2015 Backyard of the Year had it all! It incorporated every one of our 2015 luxury backyard design trends. The eye-popping appeal of a vanishing edge pool, the fun of a super slide, the romance of a bridge and a grotto, the after-hours effects of lighting and fire features – you name it, you'll find it here.
I am pleased to announce that our 2015 Backyard of the Year goes to Platinum Pools in Wheeling IL. They have an amazing portfolio of projects that can be found on their website at http://www.platinumpoolcare.com/
2016 Backyard Color Trends
We expect more of the same from 2016, which we're thinking of as the year of Serene Elegance, and we expect to see the interior design trends toward Scandinavian-inspired elements spill over into luxury backyards. The color trends we predict for 2016 backyard design include breezy light but warm tones and a combination of brown tones and greys in the same palette. We will also see pops of color in the form of cool teals along with ivory and shades of off-white.
Nothing says "serene elegance" like a water feature! Moving water is the perfect way to add a feeling of serenity to any space. Grottos create a retreat within a pool that offers a shaded, restful place to escape, and with dramatic lighting, they bring the romance to late night relaxation. Fountains are the ultimate in elegance and we expect to see them used in ways that integrate them with pool areas in the coming year. We also forecast an increase in the use of sleek water walls that are both mesmerizing and relaxing.

2016 Hardscape Trends
Hardscapes will take on a whole new dimension, with 3-D tiles! Travertine pavers offer a look that mimics the durability and beauty of marble, but used in a stacked wall, travertine can also bring a lovely, earthy texture to backyard designs. We predict an increased use of travertine in general as the trend in hardscapes moves toward natural materials. We will also see decking with elaborate, elegant paver designs. 3-D tile designs will also make a splash in pools with mosaic images that bring a pool to life! And as people seek a more natural feel with decking materials, pebbles and artificial grass will crop up. They are both a great way to break up larger sections of concrete and reduce cracks.
[adrotate banner="9″]
2016 Lighting Trends
As colors soften, so will the trends in lighting, both in terms of the forms and the wattage. Keeping the backyard serene in the twilight hours will mean more curves and rounded edges. Hanging lights and lighting in the style of traditional lanterns will be popping up everywhere, with the color palette of lighting shifting toward the gentle tones of pinks and LED lighting. We will also see an increase in natural materials, like copper, utilized as dining accessories and kettles.
2016 Outdoor Structure Trends
Perhaps nothing was hotter in 2015 than backyard structures, from gazebos to pergolas to sheds, and that's a trend that will only continue heating up in 2016. We predict there will be an increased focus on sheltered spaces and designs with them in mind. With the grow your own, buy local trend in food, we can expect to see more greenhouses and backyard hydroponic gardens, while telecommuters and small business owners are going to want to enjoy the view and seclusion of their own backyard with detached home offices, making work more enjoyable. Most of all, versatility will be important and homeowners want spaces to suit a variety of needs. For example, technology will make it possible to convert a pergola to a sheltered entertainment nook with an automated cover, but in general detached outdoor spaces that serve a multitude of purposes will be a must for homeowners who want a private retreat during the day that can double as a bar or lounge area when entertaining. This will be a year that function and practicality meets style.
2016 Fabric Trends
Versatility also demands a backyard with a range of spaces for entertaining, relaxing or playing, but smart decking choices and cohesive design elements can tie everything together. Fabrics make strong connections between spaces and we will see a mixture of browns and greys and ivories in geometric patterns, often in a traditional contrast between darker furniture frames in greys and browns with lighter ivory or cream cushions with pops of colors in subtle teal cushions.

2016 Swimming Pool Trends
Styles in pools are changing as well, with modular designs with multiple wet areas becoming popular, while natural pools are trending too. People seeking a more natural pool and more user-friendly access are also opting for a beach entry with their pool design. Design trends also have a European flair at the moment, following an increase in all-tiled pools and geometric designs. Tile in general continues to be a popular choice of discerning homeowners, with creative use of glass and natural materials.
In all the planning, don't forget to be stylish yourself with gorgeous new swimwear! We will see an increase in sophisticated designs with black, white, and grey with clean lines.
I personally can't wait to see a contractor that steps outside the box and creates a pink pool that can be enjoyed under the sun.
We will continue to see modular sections within pools as well, which can be raised, flush or sunken and wet or dry (also referred to as sunken patios). As we look for ways to create cozy entertaining and relaxing nooks, boundaries will be pushed by contractors, which will result in more amazing spaces for the year.
Regardless of what plans you have for your backyard space in 2016, keeping on trend can help you create a comfortable environment that you can enjoy for decades to come.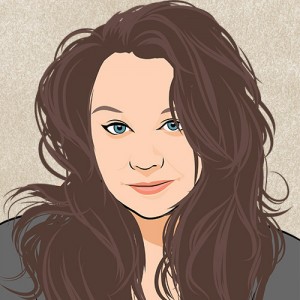 Luxury comes in every shape, size, style and color, so to learn how you can transform your own backyard from ordinary to extraordinary and to locate products and builders, contact Stacy Nelson from @BackyardMamma at (844) 368-4769 or email backyardmamma@gmail.com. Ms. Nelson has more than a decade of experience in the outdoor living and swimming pool industry and educates consumers and builders about backyard living design and products. View more at www.BackyardMamma.com.