Step into any luxury home's kitchen these days and you might as well be stepping into the kitchen of a five-star restaurant. Commercial ovens with infrared broilers, gas ranges in stainless steel, integrated refrigerators, silent dishwashers, custom counter tops and cabinets – anything you need to help you cook and clean up with ease is right at your fingertips, making entertaining a breeze! But all that convenience and organization aren't much help when you move the party outside and find yourself running back and forth, carrying everything in your kitchen outside and back again when you should be enjoying your guests. That's why a must-have for today's luxury outdoor space is an equally luxurious outdoor kitchen.
With traditional kitchens, much of the planning is fairly standard, but when planning a backyard kitchen and making decisions about what to include, you'll want to ask yourself several questions. How large does the kitchen space need to be? How often you expect to use the space? How many people you will be entertaining and cooking for? What kind of cooking will you be doing –traditional outdoor fare or gourmet meals or something in between? When planning, you also want to make absolutely sure you consider lighting and materials that are suitable to your climate. Stainless steel is a classic choice because it stands up to a variety of weather conditions well. For counters and storage, you can opt for anything from prefab units that arrive assembled based on order specifications, modular sections to offer some of the flexibility of a custom build, or a complete custom job suited for your needs, your style, and your weather.
Then you can think about the real centerpiece of your backyard kitchen – the grill! It can be as simple as a traditional gas grill to a gas cooktop all the way to a full stove and oven with a vent hood. If you're planning on cooking and grilling, be sure to allow enough burners to have multiple dishes in progress at the same time. If you plan to do some preparation ahead of time, consider a microwave or even warmer to help reheat prepared food. Luxury kitchens can also include specialty grilling and cooking appliances like a smoker, a rotisserie, a griddle or a pizza oven.
And of course, no getaway would be complete without a cold drink and there are a range of choices, so again, ask yourself what kind of entertaining and serving do you expect to do? While the old standby of an ice chest is an easy way to keep drinks within reach for casual gatherings, you can also consider a beverage cooler built into the counter, but if you're really serious about playing bartender during get-togethers, an ice machine is crucial, as is, of course, a well-stocked cocktail/drink station. If you plan to serve large groups meals or even just have family suppers in the backyard, choosing a fridge for outside with as many amenities as the one inside can be a huge help – no more running back inside for more ketchup or barbecue sauce. And since your outdoor fridge will be full, you might also consider a beer tap refrigerator, so a cold one is always on hand!
You'll want to consider your guests' comfort as well as their appetites. There's a wide array of outdoor seating and dining furniture, from relaxing lounge chairs to more formal seating to suit any event style, and a shelter or backyard structure like a pergola can keep everyone relaxing together while they're enjoying their food and drink and can offer additional seating. Comfort measures like a patio heater are also a valuable consideration if you hope to get the most out of your luxury backyard year round.
The key to gracious entertaining is making things appear effortless and having everything conveniently located outdoors makes that much easier for an active host or hostess. Be sure to select dishes and cookware (opting for non-breakable drink- and table wares whenever possible) and fill your cabinets with all the essentials – aluminum foil, paper towels and napkins, grilling utensils, serving dishes and utensils, etc.  Stocking your outdoor kitchen well in advance will allow you to enjoy both your guests and your luxury backyard.
At the end of the night, cleaning up should be a snap, so make sure you allow for adequate storage, so everything can be neatly and easily stowed for the next event. Planning for a trash drawer in your storage areas assures that you can clean up as you go and have all garbage gathered in one place. A sink, which will make hosting simpler too, allows for convenient washing up and if you plan to serve big meals outside, you'll love having a dishwasher that gives you the same freedom you have in your traditional kitchen to flip a switch and head to bed.
Before you turn in though, make sure to take a minute and cover all your equipment. Investing in and regularly using protective covers will let you rest easy and enjoy your backyard kitchen for years to come!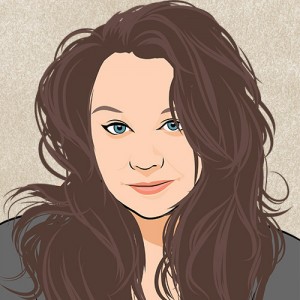 Luxury comes in every shape, size, style and color, so to learn how you can transform your own backyard from ordinary to extraordinary and to locate products and builders, contact Stacy Nelson from @BackyardMamma at (844) 368-4769 or email stacy@BackyardMamma.com. Ms. Nelson has more than a decade of experience in the outdoor living and swimming pool industry and sources luxury products to builders and educates consumers about backyard living design and products. View more atwww.BackyardMamma.com.