Backyard sheds aren't just for storing tools – and sheds aren't the only option when it comes to backyard structures! Having a sheltered area as your private getaway in a luxurious outdoor setting is a wonderful way to stay comfortable and escape the heat, but a backyard structure can offer much more when it comes to entertaining, staying healthy and fit, or even finding a quiet place for work and hobbies. Here are some of our favorite options along with our suggestions for how you can make yours uniquely you!
She sheds have gained a lot of popularity this year, as the backyard answer to the Man Cave, and they are a great example of what an escape a backyard structure can offer. A she shed at its most basic is a tranquil, beautifully decorated shelter where a woman can read a book, work on a project, take a nap or just relax. Like most backyard structures, the purpose reflects the wishes of the occupant – add a chair and a bookshelf and it's a reading nook, add a hammock and it's a napping spot – and as with all the options that follow, offering you the getaway of your dreams is the most important part.
Pergolas are the perfect choice for people who really love being close to nature. They offer sheltered pavilions for any outdoor space, easily accommodating popular outdoor living choices like kitchens, hot tubs, or entertaining areas, but consider dressing one up with a central fire pit and hanging porch swings around it for a great after-dark gathering place. A pergola is perfect for the avid gardener, offering a dramatic focal point that emphasizes landscaping. Pergolas can be simple or transformed with designs that use natural light to create intricate or ornate patterns when the sun shines through the roof.
If you want a real home away from home in your backyard, look no further than a pool house or cabana. Not only does a pool house offer all the convenience of storing pool accessories, equipment, and furniture during the off-season, it makes a convenient place to change clothes before and after swimming and, particularly if you add a bathroom, cuts down on traffic – and thus water and clutter – in your home. With a shower and your pool nearby, a pool house can also make a great place for your own personal gym, while also making poolside entertaining effortless and luxurious. If space and budget allow, treating yourself to the addition of a bedroom allows your pool house to also double as a comfy guesthouse, quiet home office, or personal retreat.
Create a tropical atmosphere with the addition of a tiki or chickee hut, which makes a perfect bar for any occasion. A tiki hut can provide a pleasant, shaded poolside area – or consider adding one right in your pool to offer a sheltered area that's perfect for those who love to spend every minute in the water!
A bar or pub shed will make anyone looking for a place to entertain adults while watching the big game want to move right in! A clubhouse for grownups, pub sheds are a terrific place for lounge furniture – think hammocks or hammock chairs – and a foosball or pool table.
After so much effort to make your backyard an inviting place, you may never want to leave and with a backyard studio or office, you might not have to! A studio space offers the quiet and enforced break between home and office that someone who works from home might crave, but a studio/office space can also offer an older child more independence and space for school projects.
A gazebo, the classic backyard structure, creates an elegant focal point for special events like weddings and offers a lovely traditional space for a private retreat or an intimate chat, but can also do so much more. A deck gazebo keeps the structure attached to your home, creating a charming dining area close to the kitchen for those who love to entertain outdoors, while a gazebo is also an ideal place for a hot tub, offering both shelter and privacy.
For the gardener, there's no better escape than a potting shed. They make gardening easier by offering a convenient, organized workspace that allows you to work at a comfortable level, they keep animals out of delicate plants, and they protect plants from the elements, allowing the serious gardener to get a jump on their spring work by starting seeds indoors.
But don't forget the kids! Playhouses can encourage kids to be healthier by spending more time outdoors, while encouraging creative, imaginative play. More durable and lifelike than the plastic "big box" department store versions, a quality playhouse can also be a great place for kids to gather with their friends and makes entertaining little guests easy.
And our furry friends deserve a retreat of their own! An outdoor shelter for pets is much more attractive than the standard dog run and offers them protection of the elements year-round. With a quality structure, pets can be as comfortable outside as in, and you don't have to worry about sudden changes in temperature or weather.
Then there's always a multipurpose storage shed that keeps the backyard you love so much tidy, organized and pleasant. Store pool accessories or cleaning supplies, lawn equipment and toys in a storage shed so that when you're in your backyard, you can truly get away from your work and responsibilities.
Whether you're looking to get organized, get healthy, get together or just get away, a backyard structure can provide the solution and assure that comfort and convenience are what you and your guests experience with every escape!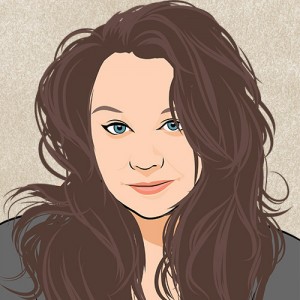 Luxury comes in every shape, size, style and color, so to learn how you can transform your own backyard from ordinary to extraordinary and to locate products and builders, contact Stacy Nelson from @BackyardMamma at (844) 368-4769 or email stacy@BackyardMamma.com. Ms. Nelson has more than a decade of experience in the outdoor living and swimming pool industry and educates consumers and builders about backyard living design and products. View more at www.BackyardMamma.com.