About Portable Hot Tubs & Swim Spas
There are so many therapeutic benefits of portable hot tubs that they are continuing to be a popular addition to many backyards and patios. In addition to relieving stress and reducing muscle pain, hot tubs are stylish and many come with features. In addition to being able to select the colors and style of the the tub and cabinet, many hot tub and swim spa manufacturers offer premium options like lighting, extra jets, waterfalls, beverage holders, fitness systems, televisions, and audio systems to create more than just a place to relax and rejuvenate.
Backyard Mamma has had the pleasure of working with many of the hot tub manufacturers. Let us know if you are looking for a contractor to help you with your hot tub or swim spa and we will point you in the right direction.
Please Note: We frequently refer consumers to manufacturers and local contractors; however, we can not guarantee or ensure that the individual contractors are licensed and insured. Please always do your homework about a contractor prior to signing any contracts. Check their rating on the BBB and ask for references. We have worked with hundreds of contractors over the years, but it is virtually impossible to keep tabs on every one of them and ensure that they continue to keep their certifications, insurance, and license current. 
If you build beautiful backyards and would like your projects featured by Backyard Mamma submit them HERE

NOTE: Throughout our site you will find pictures of beautiful backyards and swimming pools. These amazing outdoor living spaces are meant to give you design inspiration. If you see a backyard that inspires you, please click the link below the picture to visit the builder's or brand's website for more information. Backyard Mamma is not affiliated with, nor did we assist with, any of these projects. We simply love showcasing the work of skilled builders.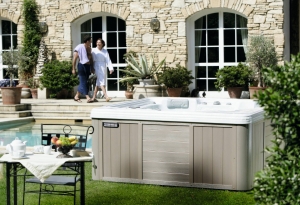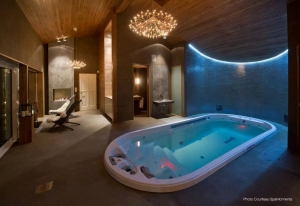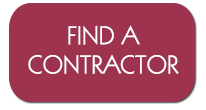 Portable Hot Tubs & Swim Spas
Below are some of our favorite portable hot tubs and swim spas to give you inspiration for your own backyard makeover. CLICK HERE if you are a contractor and would like to have your backyard projects featured on our website.