About Above Ground Pools
Gunite Pools, also known as concrete pools are the oldest type of pools in modern history. Gunite pools are a popular option for those who desire a unique shaped or large pools. Some of the most luxurious swimming pools and spas around the globe are gunite pools. Gunite pools also provide an excellent platform for all-tiled pools and are the most popular pool type of pool for commercial pools, the type of pool you might find at your favorite resort.
Typically, if you are interested in a gunite pool, you work with one contractor, who may or may not, utilize sub-contractors to create your backyard project. There are groups emerging, like Tributary, which has assembled some of the best talent from around the globe to create more than just a pool, they construct masterpieces.
Backyard Mamma has had the pleasure of working with some of the most talented gunite pool builders over the years. Let us know if you are looking for a contractor to help you with your gunite pool and we will point you in the right direction.
Please Note: We frequently refer consumers to local contractors; however, we can not guarantee or ensure that the individual contractors are licensed and insured. Please always do your homework about a contractor prior to signing any contracts. Check their rating on the BBB and ask for references. We have worked with hundreds of contractors over the years, but it is virtually impossible to keep tabs on every one of them and ensure that they continue to keep their certifications, insurance, and license current. 
If you build beautiful backyards and would like your projects featured by Backyard Mamma submit them HERE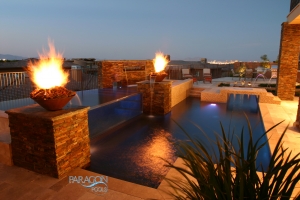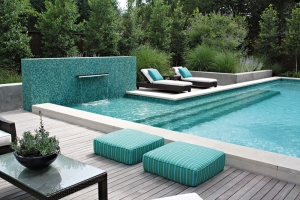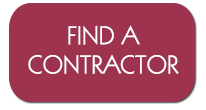 Gunite Pools
Below are some of our favorite luxury backyards featuring a gunite pool to give you inspiration for your own backyard makeover. CLICK HERE if you are a pool builder and would like to have your backyard projects featured on our website.